This race between "ceraioli" is certainly one of craziest and exciting historic races of Italy.
The candles are three tall heavy wooden artifacts, surmounted respectively by statues of Saint Ubaldo (protector of Bricklayers), Saint George (protector of Milliner's shops) and Saint Antonio Abate (protector of farmers and today also of students).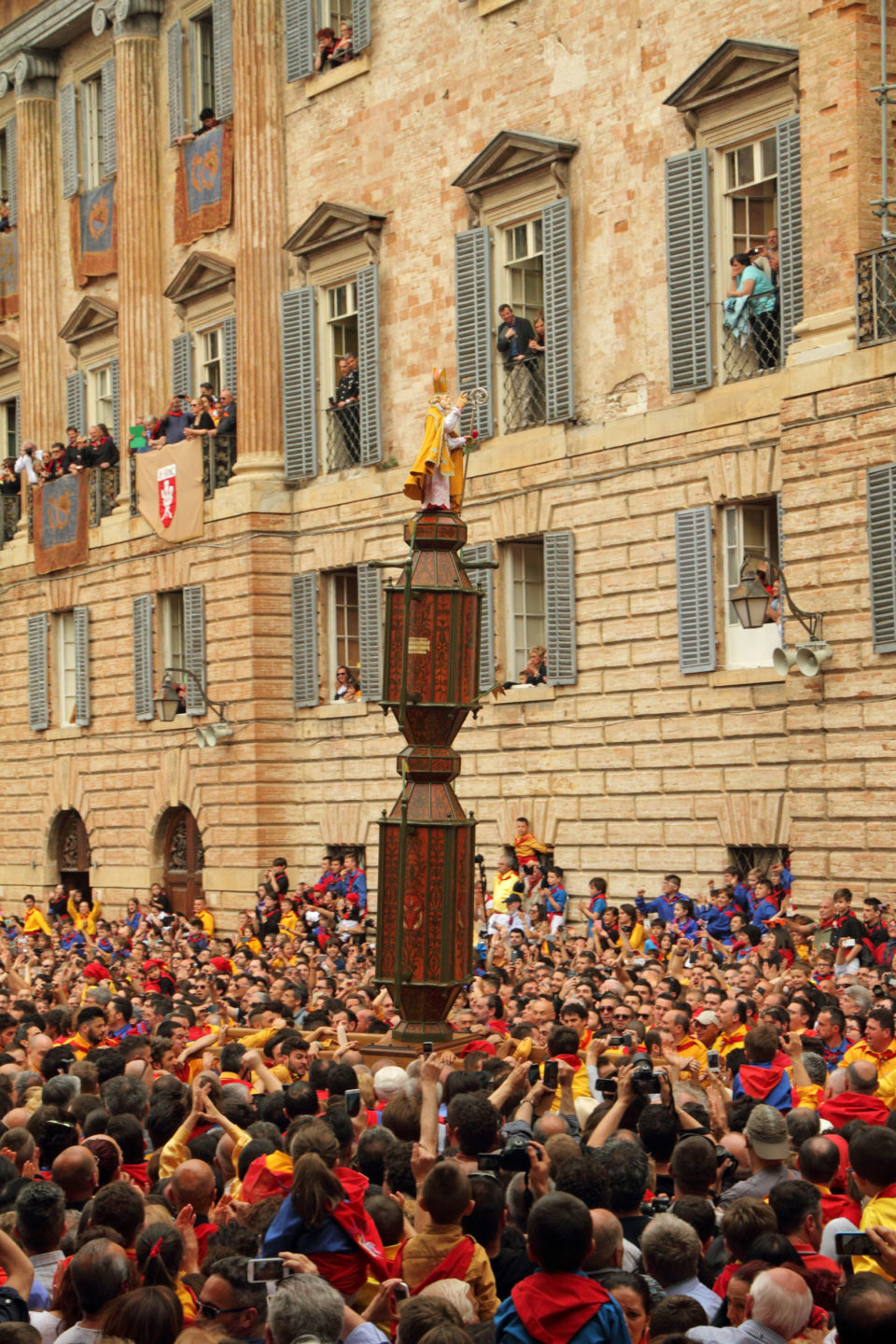 The real Race of "Ceri", 4 km between the slopes and narrow descents of Gubbio, takes place late in the afternoon, usually at 6:00 p.m..
The candles have to run at the maximum speed that is possible. It is a mad race, but not a real competition, because they must respect the starting order on arrival, with the Saint Ubaldo's candle ahead.