Assisi lies in the foothills of Monte Subasio, above the plains where the Topino and Chiascio Rivers flow. In Assisi, beyond the religious buildings of international importance, like Basilica di San Francesco, tourists can visit la Basilica di Santa Chiara and la Chiesa di San Pietro.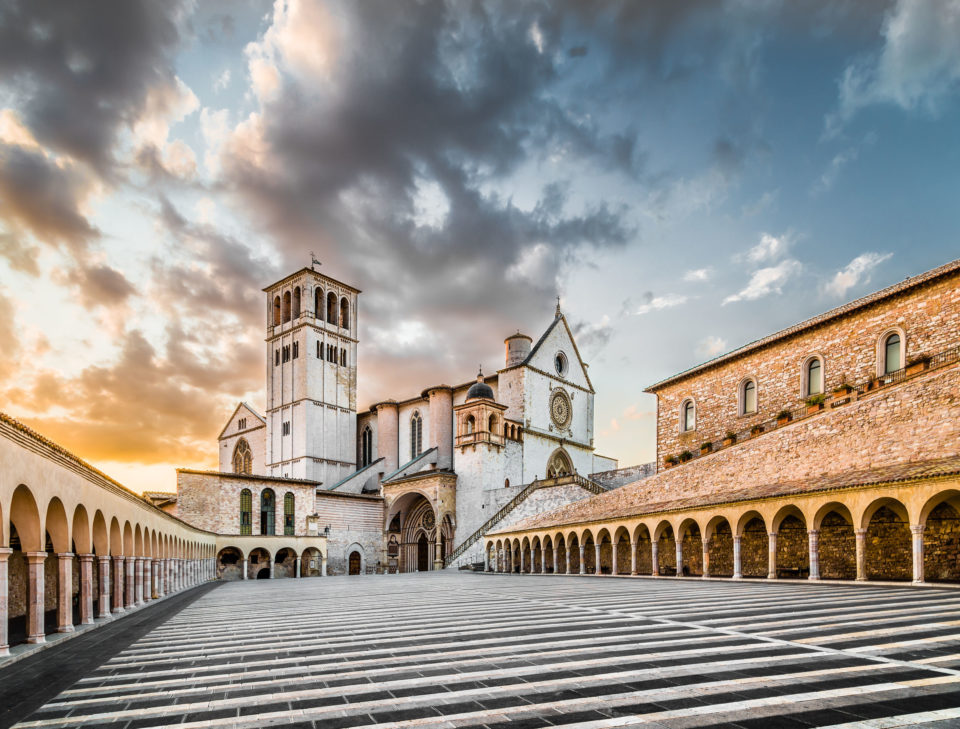 A tour in Assisi, must necessarily begin with as visit to the magnificent Basilica di San Francesco.
The basilica is comprised of two totally different parts, The Lower Church and the Upper Church. At the bottom of the nave in the Lower Church the main altar can be found, placed in a position corresponding to the tomb of St. Francis. On the ceiling above the altar, there are four large frescoes by Giotto where the painter represented the three fundamental virtues of Franciscan rules: Poverty, Obedience and Chastity. From the Lower Church it is possible to descend to the crypt where the body of the saint rests.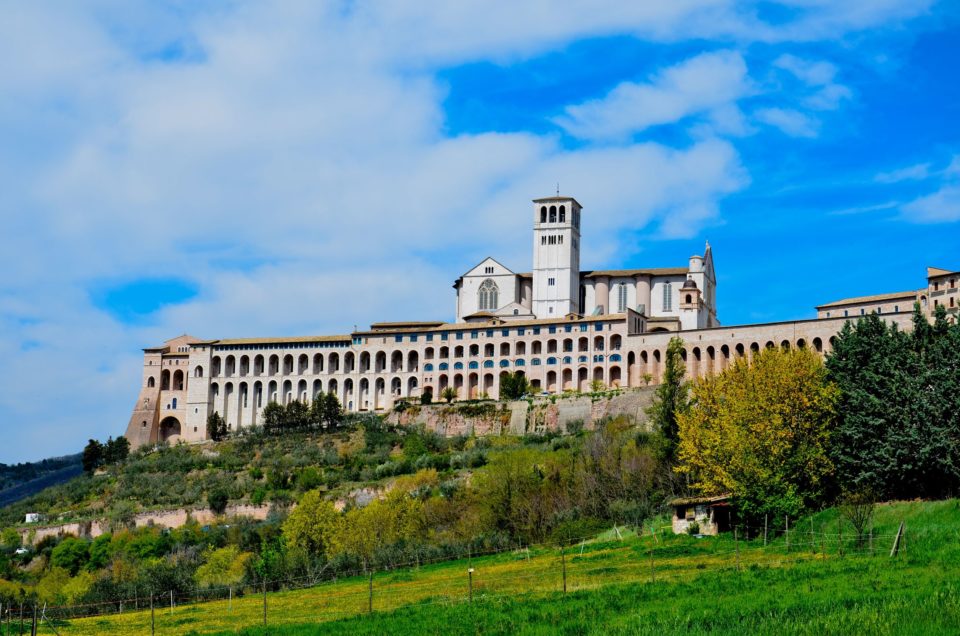 In order to trace the path of the saint, leave the square and immediately descend to the right, and you will find the New Church, built in the 1600s around the house in which St. Francis was born. Inside the Basilica di S. Chiara, it is possible to see the body of the Saint, and the beautiful wooden crucifix, according to legend.