Perugia is in the center of the region, with five historic districts enclosed by Etruscan walls.
The beautiful Umbrian capital, with its steep medieval streets, breathtaking views and many delicious specialties to taste, offers visitors an array of possibilities.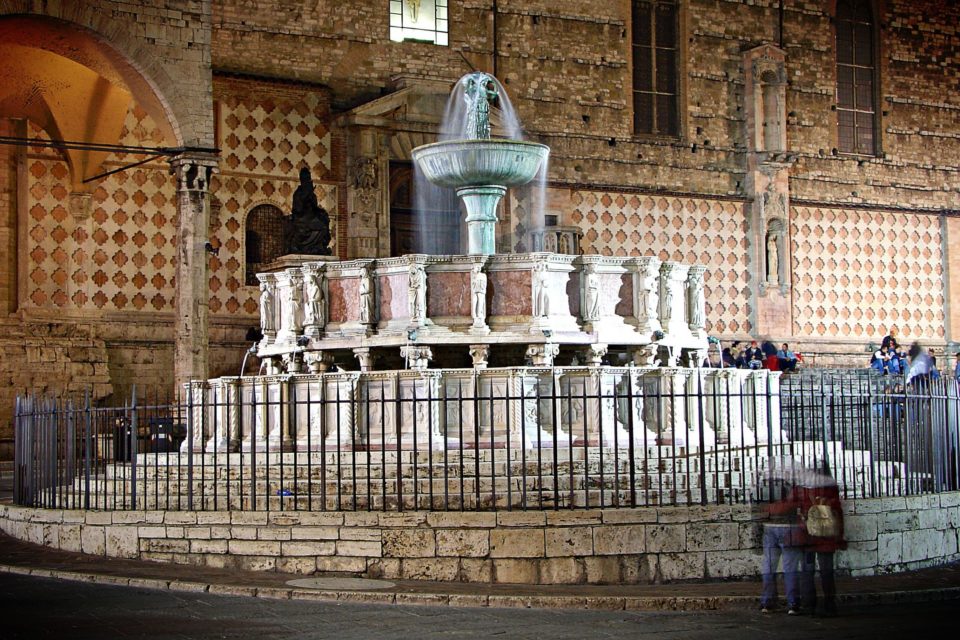 A top one of the many hills sits Piazza IV Novembre, where one cannot fail but be open-mouthed, admiring the famous Fontana Maggiore.
Piazza IV Novembre is surrounded by the Cathedral of San Lorenzo and the imposing Palazzo dei Priori which, since 1878, has housed the National Gallery. Built in 1345, the San Lorenzo Cathedral is dedicated to one of the patron saints of the city. The side of the church overlooking the square is actually the side wall, decorated only on the lower side by a geometric pattern in pink and white marble.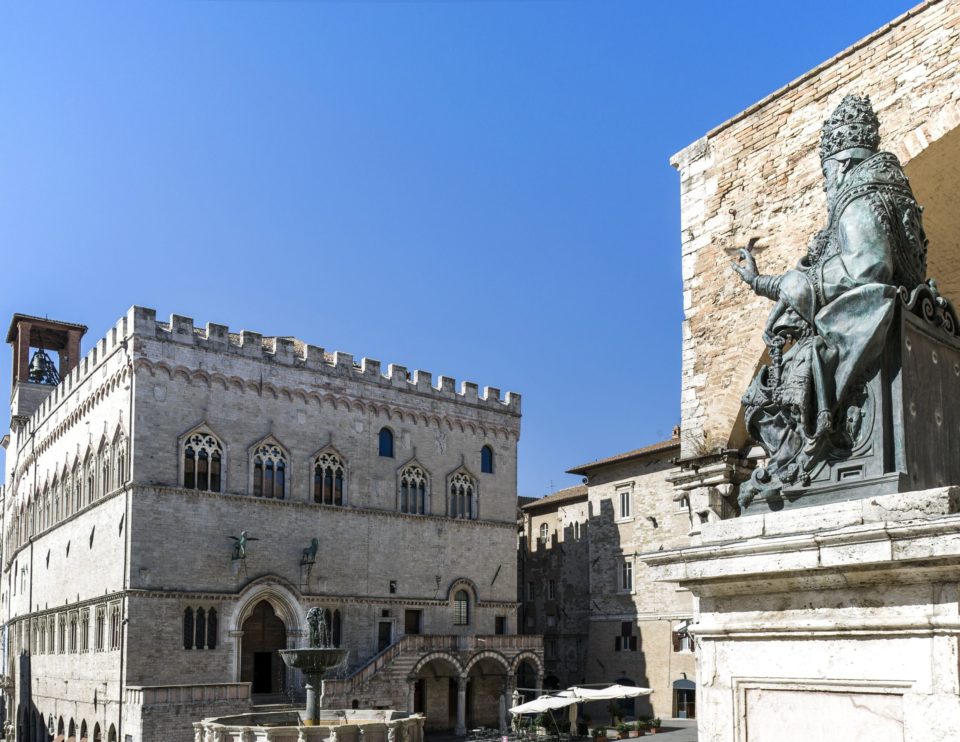 Palazzo dei Priori, built in the Gothic style between 1293 and 1443, is one of the best examples of an ancient municipal public building. It is accessed from Piazza IV Novembre, through a thirteenth-century portal adorned with statues of a griffin and lion. The interior preserves very interesting environments such as Sala dei Notari, composed of eight arches with different paintings that narrate legends, biblical stories and maxims.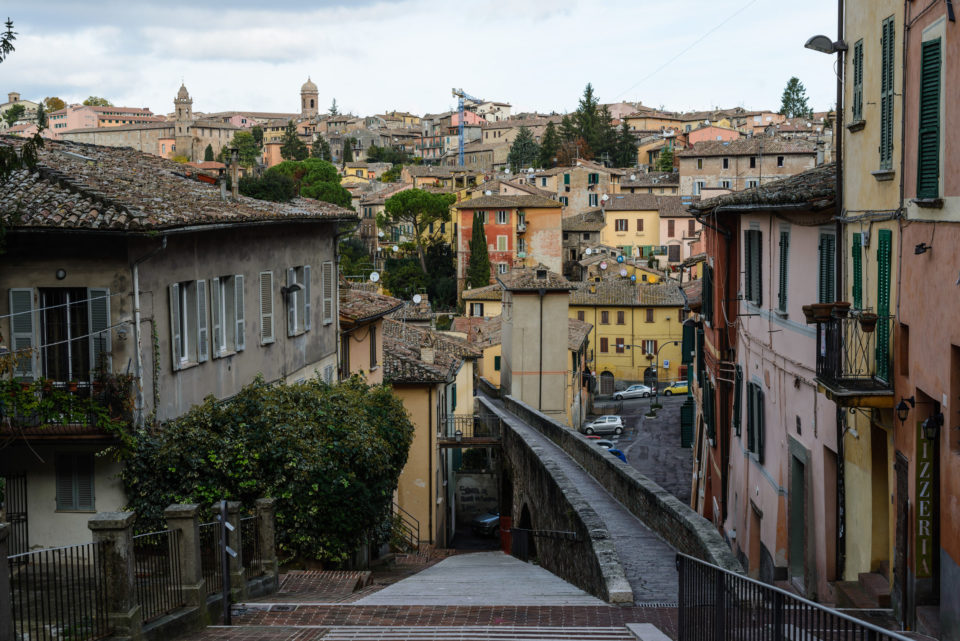 Among the most important events organized in the city we should absolutely mention the musical festival Umbria Jazz which attracts top names of the national and international music scene every year.
There is also the famous gastronomic festival Eurochocolate, held in October, entirely dedicated to the world of cocoa and chocolate.
Finally, to remember in Perugia, quite important, especially for children, the Città della Domenica, the first amusement park in Italy!